Members of the FIGMAS should log in to allow modification and review of standards and reference materials (S-RM), and to update their profile.
Session & cookies
Cookies are required; make sure you allowed cookies for this website. If "Remember me" is set along with a validity period, cookies will be kept valid on your computer for the defined period or until you click "LOGOUT".
Login information must be temporarily stored to enable access. Sensitive information is kept encrypted. Your password will NEVER be stored anywhere unless you set your browser to do so.
DO NOT check "Remember me" if you are using a PUBLIC computer!
Account blocked? Forgot your password? Simply enter your username and email address associated with your account, and follow the instructions in the email you will receive.

Any email address NOT present in the database will be ignored.
If you have forgotten your username,
contact the webmaster or a committee member
. Please, mention your name and affiliation so we can verify your identity.
Advantages of becoming a FIGMAS member
FIGMAS aims first to build an international database on standard and reference materials (S-RM) commonly used in the microanalysis community (e.g., EPMA, SEM, LA-ICP-MS). In a second step, FIGMAS will help in determining, which new microanalytical reference materials is required next.
As a FIGMAS member, you might participate in one or more of the following tasks:
Evaluation of S-RM (round-robins),
Building an international database of S-RM,
Creation, edition, or review of several S-RM entries in the database,
Suggesting new S-RM to be created,
Helping with the creation of S-RM to be distributed world-wide.
All database entries will be peer reviewed; as a member, you will get exclusive access to any database entry of S-RM, including the ones awaiting review and acceptance. Once a database entry is accepted, information on the S-RM will become available to the greater public.
Register with FIGMAS
To register with FIGMAS, you must be a member of one of the following societies:
Microscopy Society of America (MSA)
MicroAnalysis Society (MAS)
Microscopical Society of Canada (MSC/SMC)
International Metallographic Society (IMS)
Registration with FIGMAS can be done through the MSA and MAS membership portal (see below). Annual subscriptions to FIGMAS are only $15/yr (+ annual cost for membership to MAS, MSA, IMS, MSC, or SMC).
Microscopy Society of America (MSA) & MicroAnalysis Society (MAS)
Already an MSA or MAS member?
Login in to your account at myPortal and
Open then the menu "Member Portal" and choose "FIG Store" to register with FIGMAS.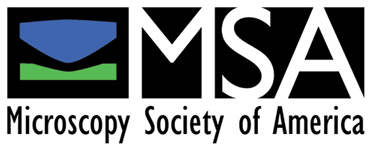 Not yet a member?
Join MSA and/or MSA under menu "Member Portal".
Open then the menu "Member Portal" and choose "FIG Store" to register with FIGMAS.
---